Dear members, supporters and partners
I'd like to take this opportunity to thank everyone for your support in 2020. With our joint effort, we are able to achieve the following goals, including:
1. Strengthening an Enabling Environment for CSOs in Taiwan;
2. Learning the latest trends and concepts in development;
3. Connecting with CSO platforms and leaders at regional and global level;
4. Making efforts to cultivate the sense of global citizenship.
Taiwan AID serves as a platform aiming to facilitate the mutual learning and exchange with all of you. I'd like to express my greatest gratitude again for your participation and contribution. Wish you a Happy Lunar New Year and look forward to our future collaboration and cooperation. Until we meet again, please stay safe and healthy.
Mr. Jay Hung
Chairperson, Taiwan AID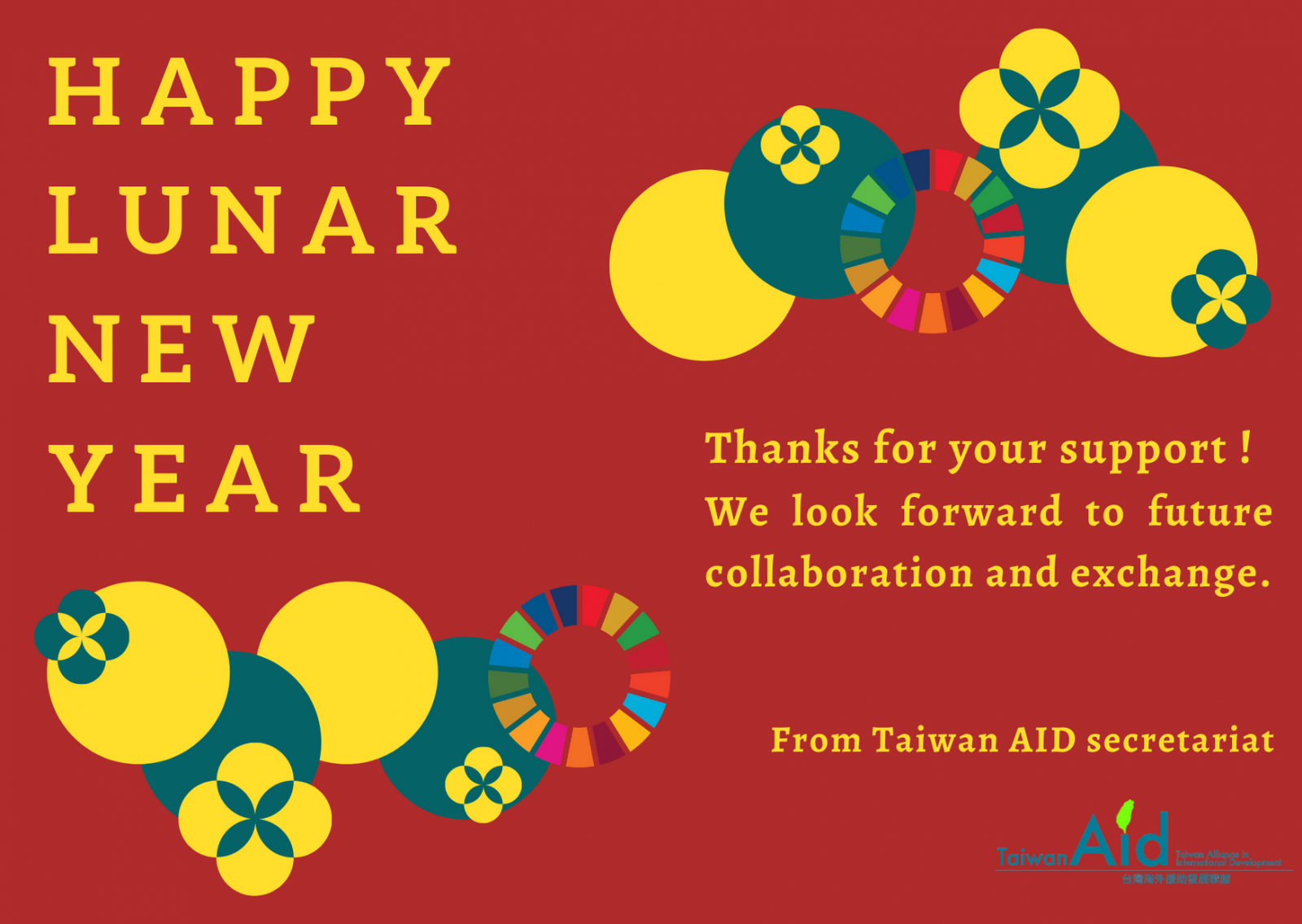 Category: